physical address: 531 Georgetown Rd, Lawrence, PA 15055
mailing address: 118 Scenic Ridge Dr, Venetia, PA 15367
724-941-9839
cindy@kicklinedancecenter.com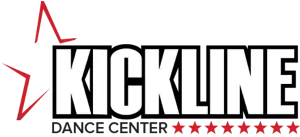 Pricing
Tuition rates are for the full season including studio holidays, not by the number of classes in the year or month.
Tuition fees are paid monthly and your annual amount will be divided into 10 installments. (September- June)
Tuition must be paid by automatic bank account debit or automatic credit card payment. Tuition will be charged to your debit/credit card account on file on the 5th day of each month (September- June.)
Registration- $35 per student or $50 for 2 or more students in a family due at time of registration.
| Total Class Length price per family | Monthly Tuition |
| --- | --- |
| .75-1hr | $75 |
| 1.25hrs | $95 |
| 1.5hrs | $105 |
| 1.75hrs | $125 |
| 2hrs | $140 |
| 2.25hrs | $150 |
| 2.5hrs | $160 |
| 2.75hrs | $170 |
| 3hrs | $180 |
| 3.25hrs | $190 |
| 3.5hrs | $200 |
| 3.75hrs | $210 |
| 4hrs | $220 |
| 4.25hrs | $230 |
| 4.5hrs | $240 |
| 4.75hrs | $250 |
| 5hrs | $260 |
Call for additional pricing beyond 5 hours per family
© 2022 Kickline Dance Center